Tern Haven
Season 2, Episode 5

Air date
September 8, 2019
Written by
Will Tracy
Directed by
Mark Mylod
<font-family:Trajan Pro;font color="white">Episode Guide
previous
Safe Room
next
Argestes
Synopsis
[
]
Logan attempts to solidify his buyout of PGM at a weekend retreat at the Pierce family home, where Shiv, Roman and Connor veer from their carefully orchestrated roles. As the Pierces question whether an alliance with Waystar Royco will tarnish their legacy, Kendall makes his case to Naomi Pierce
Plot
[
]
The Roy children all return from England after doing some business. Tom Wambsgans is eager to find out what Shiv Roy has been up to, but she is preoccupied. They have all been gathered by her father to make a big announcement, she thinks he is finally going to announce her as the new successor to Waystar Royco.
Logan Roy gathers everyone at his place to announce they will be buying Pierce Media. But before the family will agree to anything, they are going to be spending the weekend with them. He demands a sharp and crisp image from everyone, reminding them of the two drink max. Logan tells Roman, he's so proud of him finishing his business training, but not to bring it up because it's embarrassing.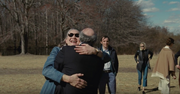 The family fly company helicopters to meet the Pierce family. The entire family is waiting for them, and Frank Vernon greets Nan Pierce. She clearly has some disdain about the whole thing and the two laugh about it. Rhea Jarrell greets Logan and gives him the family's interpretation of how they hope the weekend to go. They are surprised to see Naomi Pierce who flew in from California, making a special trip just for this weekend.
Once inside, the Pierce family mansion the two families start to mingle more. Connor Roy and Willa Ferreyra talk to Maxim Pierce as they are both into politics. It soon becomes clear that Connor is out of his league, as Maxim works for the Brookings Institute, a public policy think tank in Washington, D.C. Meanwhile, Shiv and Tom are talking to Mark, who proudly announces he will be getting a second PhD. Shiv makes what she thinks is a clever joke, only to find out later it was not. Logan gives a speech after Nan encourages him to. Meanwhile, Kendall Roy and Naomi briefly touch on their drug problems.
Not long after, Logan herds his family into a small room for a quick meeting. He tells everyone to do better, scolds Shiv for her rude joke, and tells Connor to stop talking politics. He reminds Roman to be more polite before he ushers everyone back out. Marcia Roy informs him, she is less than impressed with his antics.
That night at dinner everyone is having rather cordial conversations. Roman is trying to come across as more classy and lies about a book he's reading, only to get caught when Mark asks him the author and what it's about. Ken and Naomi are sitting close to each other and are mildly flirting. Connor once again becomes frustrated when talking politics while Ken puts his hand on his back, reminding him to keep his temper. The topic of Tom's work at ATN comes up, and everyone begins to insult him. He smiles and takes it like a champ, but soon excuses himself along with Shiv, to take a fake call about their dog, Mondale. The two have a quick meeting to discuss what to do as both are beginning to panic. Marcia is offered more wine, but Logan declines for her. Marcia insists on another glass and insults Logan's preference for wine. The question of who will succeed Logan comes up, but he declines to answer. Logan is continuously pressured until Shiv announces she will be taking over the company. Her brothers are all rather surprised, and her father, in a spout of anger, quickly shuts down the conversation. An awkward silence follows, so head of the household Nan suggests everyone go for a walk as Mark points out the constellations.
Once outside, everyone is stargazing, but Ken and Naomi sneak off to do some illegal drugs. Back inside the house, Shiv is freaking out with Tom, as she is well aware she angered her father. She's looking for any drugs or alcohol, but there are none to consume. Tom tries to keep her calm, but she mainly ignores him. Ken and Naomi sneak off with some alcohol and get inside one of the family helicopters. Ken is playing with some buttons and accidentally starts the helicopter, but quickly turns it off. After a bit more discussion, the two make out.
Roman is in his room with Tabatha, and the two are bickering. They decide to have sex for the first time in a long time, but it doesn't go well. Tabitha isn't enjoying it, and Roman appears to have a fantasy about a dead body. He goes to Gerri's room, and the two have a conversation about the night's events. It quickly becomes clear Roman came over to continue their erotic session. Gerri orders Roman to get into her bathroom, and Roman obeys, masturbating beside the bathroom door as Gerri stands outside to listen.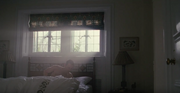 The next morning Ken wakes up naked and alone in his room and appears to have defecated in the bed. At breakfast Roman jokes that he was with Gerri while he masturbated in the other room. Rhea announces that Pierce family all had a private meeting earlier and will be having another private meeting between Nan and Naomi and they want Logan, Shiv, and Ken to meet them after breakfast. As they all are gather in a small room, they agree to let The Roy Family buy their company, but have a list of conditions. Logan doesn't like some of them but agrees anyway until they demand that Shiv be announced as his successor the same day they announced the company merger. Logan disagrees and says the deal is off. The family leaves soon after by helicopters. However, once they land home, Logan gets a phone call - the Pierce family has changed their mind.
Back at the estate, Greg Hirsch arrives to celebrate the good news. He informs everyone he wishes to go by Gregory from here on out. The family gather around and all cheer champagne, but Logan never takes a sip. Instead, he heads up to his room alone, and in silence.
Quotes
[
]
Logan Roy: As my family knows only too well, I am, I ain't no master of the speechifying, but I would, uh I would just like to thank the Pierces for their hospitality. Um Like Romans amongst you Greeks, I'm sure you find us all rather, you know, big, vulgar, and boisterous. We, We appreciate your forbearance.
Shiv Roy: Oh, for fuck's sake, dad. Just tell them it's gonna be me.
Notes
[
]
Cast
[
]
Starring

Recurring Cast

Others

Jeremy Shamos as Mark Pierce
Mark Linn-Baker as Maxim Pierce
Scott Nicholson as Colin
Max Gordon Moore as Unknown
Christina Rouner as Unknown
Robert David Grant as Bun Mountford
Gabriela Garcia as Rosa